Teen, Parent & Family Psychotherapy
Psychotherapy for Teen Issues, Parenting Support & Family Counseling
How do I know if my child or my family would benefit from therapy?
– Does your child seem to be struggling, in their room all the time, irritable, angry, anxious or sad?
– Are they having trouble at school, home, with peers or just seem to be acting differently?
– Are you feeling unsure what is going on & how to help & maybe feeling helpless?
– Are you tired of power struggles, arguments or their refusal to talk & just not sure what to do?
– Are you co-parenting with an ex & unsure how to get on the same page about parenting?
If you answered yes to one or more of these questions, I want to help you, your child & your family get along & have more peace.
30 Years Specializing in Helping Kids, Parents & Families, Including:
Experience helping teens 14+ explore who they are & who they want to be, address their feelings & challenges, as well as improve communication, confidence, self-esteem & functioning.

Expertise in giving kids a safe place to explore their needs, feelings & concerns to feel heard & parents the roadmap to a better relationship with their child.

LGBTQ therapist with specialty in sexual orientation counseling, coming out & the needs of LGBT kids & families, including parents struggling with their child's coming out

Helping teens with identity concerns, including gender, sibling rivalry, blended families & the pressures & stresses kids are currently experiencing.

Child parent psychotherapy to help with behavior problems, at home, school & in the community.

Substance use in teens, as well as struggles related to anxiety, ADHD & autism.

Family therapy & relationship counseling to help with different types of relationship issues, including parents & their adult children.

Parenting support for single parents, couples & co-parenting exs to help with effective communication & conflict to co-parent more peacefully.

Family counseling to help with relationship issues, behavior problems & more effective communication to help everyone understand & connect & enjoy each other.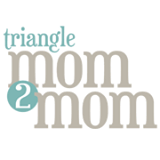 Contributing Expert to News & Observer's Mom 2 Mom
Or for a counseling psychotherapy appointment, just click on schedule appointment below & schedule an appointment on your own.
How We can Help with Child Parent Psychotherapy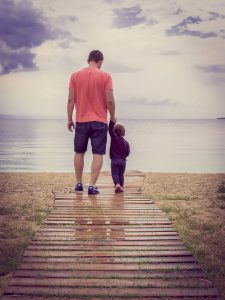 Growing up can be difficult for kids, especially for teenagers and parents. Adolescence is a time when kids are starting to figure out who they are and who they want to be. However, they are doing this with the pressures of all the overwhelming information coming at them from all directions. Kids get input from school, peers, family, parents, the community and the many forms of media and social media they are exposed to. With this amount of informational overload it's no wonder that it can sometimes be difficult for kids to figure out who they are and what to accept and what to reject. This is the "normal" environment and condition of growing up these days. But imagine if there are also other circumstances added to this juggling act? So, whether a kid is dealing with family issues, such as divorce, an absentee or substance abusing parent, or other family struggles, learning disabilities or other academic challenges, or sexual or gender identity questions, or any of the additional situational or environmental challenges that kids can face, they are doing this while also navigating the developmental aspects of adolescence.
Kids can sometimes stumble or they may appear to completely fall. When kids struggle through this process, you will see such issues as problems with school or grades, they may isolate, they may lose or gain weight or show other signs of depression, they may be argumentative or aggressive, they may be showing signs of substance use or misuse or other addictions, their behavior may get them involved with the legal system or they may show symptoms of anxiety or poor self esteem. Seeing these things in your child can be confusing, overwhelming and scary. And kids are not often great at articulating what they are feeling (the parts of their brains responsible for these abilities are still developing) or comfortable or willing to be open about what they are experiencing. So, what's a parent to do?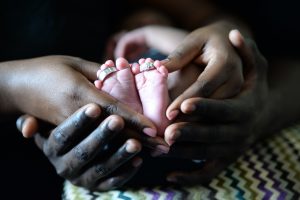 The job of parents is to give their kids the foundation to build on into adulthood. As kids get older, parents have to trust that foundation and shift from doing much of the heavy lifting (providing the tools and helping their child build that structure), to being the support system as their child attempts to find the right tools and bricks to forge ahead. Figuring out how much to lean in and how much to lean out, can be difficult for a parent to determine, especially if your child is struggling. It's hard to watch your child struggle or fail and know how to respond…And there are certainly no end to the input parents get, from social media and well-intentioned family and friends.
I am here to help you, your family and your child. As a therapist that focuses on teens for over 30 years, I have had extensive experience and training helping kids and parents address these issues; supporting kids and parents navigate these challenges. I can work directly with kids to help them sort out and address what is going on for them, and help them progress in their development. For parents we can help you better understand the needs of your child and be the parent you want and need to be to your child. I get that just as growing up is challenging to the young person, so is being a parent through that process. Parenting can bring up many unresolved childhood and relationship issues for parents, and I am here to help parents make sense of this and address the things that may be in the way of being the parent you can be.
I have been connecting and offering a safe adult sounding board for kids for many years. Kids tell me that I make it easy and comfortable for them to share, and in being heard and seen, they are able to grow in ways that make them feel better about themselves. I also hear from them how important it is that I am a strong advocate, and help them and their parents communicate better, connect more and resolve issues. Parents tell me that they are surprised how much their child is willing to talk with me. And in helping parents support their child, I share how to create the kind of space that encourages their child to open up. Simply put, I seem to be able to help parents understand their kid and their kid understand their parents.
I also specialize in working with families to cope with separation and divorce, and ex partners and spouses navigate the challenges of co-parenting and blended families.
Please call me to start getting help for you and your family today.